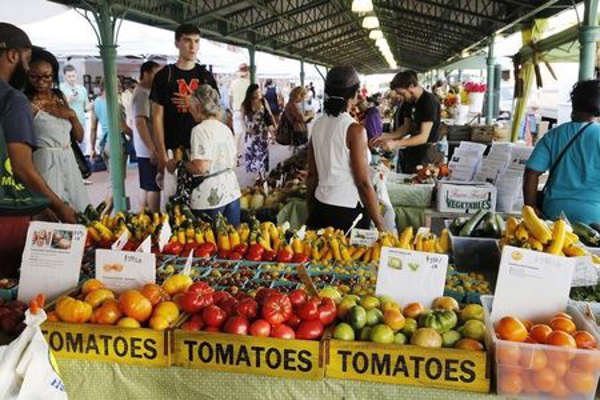 Investing.com — The headline rate of inflation in the U.S. fell to its lowest since late 2021 in December, encouraging hopes that the Federal Reserve will soon be able to stop raising interest rates.
Official data showed the consumer price index fell 0.1% from November, bringing the annual change to 6.5%, down from 7.1% the previous month. The monthly drop in the index was below analysts' forecasts for no change, but the annual rate was in line with consensus.
Inflation dynamics still look a little stronger once volatile elements such as food, energy, and auto sales are stripped out. The 'core' CPI rose another 0.3% last month, accelerating slightly from November and leaving the annual core rate up 5.7%.
The dollar fell to its lowest level in seven months on the news, as markets priced in an earlier and lower end to the Fed's tightening cycle. By 08:50 ET (13:50 GMT), the dollar index that tracks the greenback against a basket of developed market currencies was down 0.6% at 102.32, tracking a downward move in U.S. bond yields.
The yield on the benchmark 2-Year Treasury note, closely correlated to expectations of Fed interest rates, fell 6 basis points to 4.17%, its lowest since October, while the 10-Year note yield, which reflects longer term inflation expectations fell 5 basis points to 3.51%.
Stock futures, accordingly, climbed. The S&P 500 futures contract rose 12.7 points or 0.3%, with Nasdaq 100 futures and Dow Jones futures rising in parallel. Gold futures also surged, rising 1.4% to an eight-month high. Gold – a non-interest-bearing asset – typically performs more strongly as bond yields fall.
Markets appeared unconcerned by the fact that the drop in the CPI was due largely to gasoline, as pump prices tailed off dramatically toward the end of the year. The energy sub-index in the CPI basket fell 4.5% on the month, thanks to a 9.4% drop in pump prices, masking further rises in prices for shelter and food.
Analysts said the figures weren't enough to stop the Fed from raising rates again at its next meeting, given the continued strength in core prices.
Energy prices are volatile, and the Fed cannot rely on this to be a consistent source of disinflation," said Ryan Sweet, chief U.S. economist with Oxford Economics, in a note to clients. Global prices for crude oil have bottomed out since the end of last year, on signs that demand in China will rebound sharply this year as it reopens its economy.